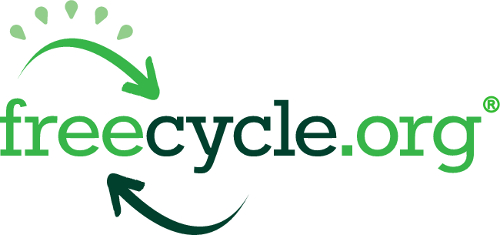 We are a community group designed to help find good homes for the extra stuff piling up in our homes and offices! This group is open to all individuals, businesses, or groups who want to recycle items that are no longer useful to them, rather than send the items to overcrowded dumps and landfills. No item is too big or too small.
You can post items to give away, or make a request for wanted items, but the bottom line is that it has to be FREE, appropriate for all ages, and legal.
YOUR FIRST POST EVER TO THE GROUP SHOULD BE AN OFFER. In the spirit of giving, we would ask that you make your first posting to the group an "OFFER". No offer is too small... Please contact the moderator if this is a problem for you...we don't bite....
Please no signature lines which includes businesses or links to items for sale. This is a group about free stuff and is not to be used as an advertising tool.
If you are unsure if a post is appropriate for this list, please email me directly to ask before posting. Anything outside the scope of this list will be deleted.
This group offers the FreeCycle® group service to all people living in Sarpy County which includes Bellevue, Springfield, Papillion, Ralston, Offutt Air Force Base and surrounding areas around Omaha, Nebraska. This group is a part of the worldwide FreeCycle network at http://www.freecycle.org One Simple, Brilliant Idea Changing the World, One Gift at a Time Freecyle, Reduce, Reuse, Recycle.
---
Copyright © 2003 The Freecycle Network (http://www.Freecycle.org). All rights reserved. Freecycle.org and the Freecycle.org logo are registered trademarks of The Freecycle Network.